Careers


Join our fantastic team and you will find yourself working alongside colleagues who place their commitment to produce excellence at the heart of all they do. If you share this value and thrive in an environment that values both teamwork and the contribution of the individual, we want to hear from you.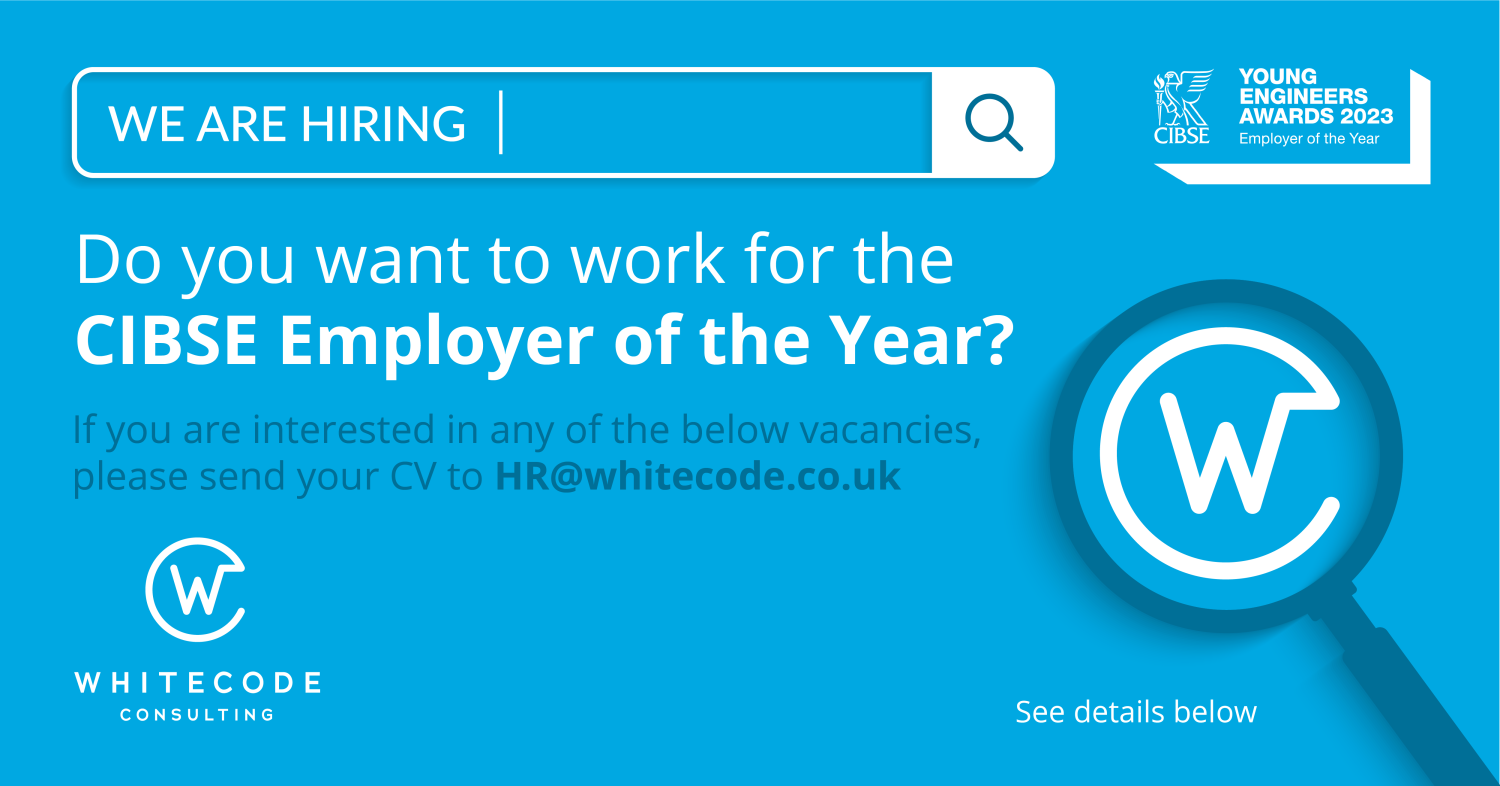 We are an official partner of the design engineer construct program and have adopted both Wilmington grammar schools. We sponsor A-Level school leavers for their degree courses and we also seek to employ Graduates from the field of Engineering.
Whitecode also works closely with the CIBSE Young Engineers Network, London Region Committee, which encourages young engineers to think about engineering as a career via school visits and careers fairs. We have close links with London South Bank University and numerous local Grammar schools, none more so than Wilmington Grammar School for Boys (a local school with specialist engineering school status), where our Managing Director Alex Hill has served as part of the Governing Body.
We currently have 14 employees at various stages of their education who can call upon the experience of some of our existing Graduates, many of whom attained first class honours degrees following sponsorship from Whitecode and this practice is something we intend to continue.
Working for our Award Winning Company comes with a host of benefits:
Flexible working
Private Heath Care
Cycling to Work Scheme
Sponsorship for external studies
Annual bonus
First-rate access to professional development and career development
The reassurance of a supportive working environment
The challenge and satisfaction of being involved in the work of a well-respected, long standing and growing Building Services Design Company
As a Company we aim to demonstrate PRIDE in everything we do:
Passion for Building Services Engineering
Responsibility for our work
Innovation in our designs
Determination to get the job done
Excellence in our results
If you are interested in any of the below vacancies, please send your CV to hr@whitecode.co.uk, we look forward to hearing from you!
To find out more about Whitecode and our culture, take a look at some of our interviews from some of our staff:
https://www.youtube.com/watch?v=x_PT-DD5OC0