ARE AIR SOURCE HEAT PUMPS A REALITY FOR ALL?
18 Oct 2021
Air source heat pumps have been tipped as a long-term, efficient technology that will alleviate our dependence on fossil-fuel heating. However, is the adoption of air source heat pumps better in theory rather than practice? Dean Loizou Associate Director at Whitecode Consulting gives insight.
Green technologies such as air source heat pumps are definitely the future considering the likes of gas boilers play such a huge part in polluting our environment. Running off electrical supply, air source heat pumps are a low carbon way of heating a home. As homeowners can create their renewable heat, savings can be made therefore in terms of their energy bills.
The positives of air source heat pumps are clear; not only do they lower carbon emissions, air source heat pumps can provide value to the consumers too. Furthermore, in terms of performance, air source heat pumps trump their gas counterparts: compared to gas boilers which will give efficiencies of 90-95%, air source heat pumps can give around 300%.
It is why many new homes across the UK are now being built with air source heat pumps in mind. Yet, in terms of heat pump adoption, it isn't new builds which are the issue. The existing housing stock is a huge obstacle that has to be overcome.
Cost
One of the main reasons why the UK is lagging behind other European countries in relation to adoption is a result of the cost of the systems. Gas boilers can be purchased for £600 whereas heat pumps are around £2000. For existing homeowners, the latter is a sizeable investment – which many won't be able to make without support from the government.
Air source heat pumps can also cost more to run than gas boilers. As a fuel, gas can be around 3-4 times cheaper than electricity per kWh. The higher costs mean that for many consumers air source heat pumps are untenable at present.
However, in the next few years, and with the 2025 ban on gas boilers in new homes approaching, we should hopefully see a rise in demand for these solutions. And as this demand grows, the cost of purchasing and running air source heat pumps should be more affordable.
Design considerations
Cost isn't the only obstacle that is obstructing air source heat pump adoption. What design challenges do the pumps pose? There are two considerations which spring to mind: ventilation and consequently the acoustic treatment of the noise air source heat pumps produce.
As air source heat pumps use air from the atmosphere to generate heat, they have to be outside in a well-ventilated space. Traditionally a boiler is hidden away out of sight out of mind, producing very little noise. Air source heat pumps however tend to be bigger than gas boilers and occupy a larger space outside of a building.
Air source heat pumps can go on balcony space, or if there is a communal system, they can be installed on the roof of an apartment block. If this is on an existing rather than new build scheme, there needs to be remedial work undertaken on the entire heating system to implement the air source heat pumps properly.
To ensure these systems perform efficiently, they have to be sited correctly. If they aren't, they can produce a higher amount of noise. For example, if an air source heat pump hasn't been installed in a place that optimises its performance, it can be more expensive to operate. If the pump isn't positioned in a place that has enough airflow, it can't produce a sufficient amount of heat.
When installing an air source heat pump therefore, ventilation, space and acoustics are the top considerations. If these three areas aren't properly accounted for, the systems' operation could do more harm than good to the consumer's purse.
Raise awareness
Education is at the core of communicating the benefits of air source heat pumps. As this is a new technology, there is so much scope for construction professionals and consumers to be better educated.
Clients must have an understanding of how the systems are implemented. Architects have to know where the heat pumps can be installed so that structural engineers can calculate the weight of the systems if they were to be installed on balconies, for instance. End users need to know how to operate air source heat pumps in order to maximise efficiencies.
Both construction professionals and consumers would certainly benefit from more education. But what can be done to improve this awareness? From a construction perspective, changes are certainly happening within the SAP design standards. But aside from that, air source heat pumps are still a niche topic, unless you work in the building services sector of course.
Whilst government has the potential to help, there has been little to no advice from parliament and industry bodies such as CIBSE in terms of integrating pumps and how they work for end user. The Green Homes Grant – which provided financial support for heat pumps – was scrapped this year, as there wasn't enough wide-scale awareness of what the initiative was and why it was needed.
Air source heat pumps are a long-term technology that is here to stay. The difference this solution can make to the health of our environment cannot be underestimated. But more work still needs to be done to make these systems a viable reality for many homeowners.
News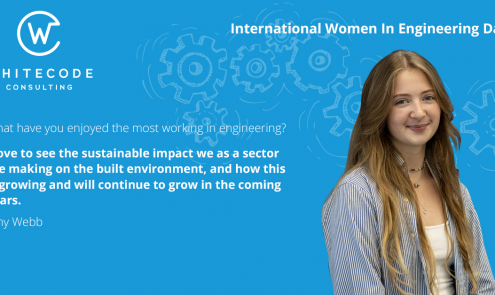 International Women in Engineering Day
INWED was started 9 years ago by the Women's Engineering Society. Since its founding in 1919, the Women's Engineering Society has supported women in their roles as engineers, promoted engineering as a field that is open to women,...
Read More
Views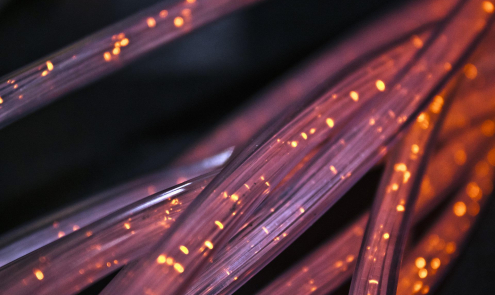 OPENREACH COPPER SWITCH OFF: Are You Ready...
At the end of 2025, Openreach, the infrastructure division of BT, will be switching off its copper network. This means that the UK's analogue network - the Public Switched Telephone Network (PSTN) and Integrated Service Digital...
Read More
Top