ENGINEERING? IT'S A CAREER FOR LIFE
17 Nov 2021
Currently in the UK women constitute 14.5% of all engineers, a 25.7% increase since 2016. With women taking up more space in engineering, Whitecode talks to its two new building services engineers Tilly Miles and Aundria Demetriou about why they decided to pursue careers in this growing field for female professionals.
Women in engineering
Look at studies undertaken by STEM Women, an organisation that builds a community for women in STEM (science, technology, engineering and mathematics), and you'll see that year-on-year, the number of young women carving careers in traditionally male-dominated sectors is growing.
Among these women are Tilly Miles and Aundria Demetriou who have joined Whitecode to kickstart their careers as engineers. Tilly has very recently just started her degree apprenticeship in Building Services Engineering, and Aundria graduated from the University of Brighton with a degree in Mechanical Engineering.
"My school, Wilmington Grammar School for Girls offered the Design, Engineer Construct qualification, which I really loved," says Tilly. "I threw myself into it, and went on to do an A-level in Professional Construction Practice. I knew this pathway was for me, and so that's why I am right here where I am now. I'm very pleased."
Unlike Tilly whose school offered construction-specific courses, Aundria's didn't promote it. Thankfully she had a peer who helped her think about which career path to take. "I was always good at number crunching but I was advised by my peer to not do a maths or physics degree, but something like engineering," she says. "I've always been interested in taking things apart and putting them back together again. I loved engineering. After I graduated, I took time to think about which industry to work in. I knew I needed a job that would solve real problems and would be projects-based. I soon realised construction was the industry for me."
But why choose the built environment? For Tilly, it was her dad who works in the gas industry, who inspired her. "He definitely got me interested in construction and engineering. He's always spoken about the industry and I grew up listening to him. His work also makes him very happy and I guess I wanted to be in an industry that would make me smile too."
Aundria agrees, saying that it was her family's interest in property development and architecture that piqued her interest in engineering. "My uncle has done super well, coming from nothing to working in the tough property development world. He has a great portfolio. My uncle has definitely inspired me."
Tilly adds that architecture is another area that motivates her. "I love watching interior design videos such as the ones Architectural Digest release. They are stunning and give you such rich insight into people and their homes."
Looking forward
Aundria and Tilly are in the first few months of their careers as building services engineers. As part of the next generation of engineers, what do they think the focuses are for today and tomorrow?
"I did my dissertation on sustainability," says Aundria. "Working for a company that has a sustainability team was a big requirement. Sustainability is so important right now, it's a huge area of focus for the built environment. It will continue to change the way we work. Traditionally, it's always been about the best products and services, which is still very much the case. But within that, engineers haven't always made sustainability a priority. However, it is changing. Hopefully it will continue to evolve – stricter standards will definitely help."
"Engineering has such a big role to play in the environment," continues Aundria. "I knew I always wanted to go into a job that helped people, and sustainability can have such a wide impact even though you may not be helping a single person directly."
Tilly agrees, adding that more renewable energy sources and technologies such as offsite manufacturing need to be rolled out in the construction industry.
As the next generation of women in engineering, what would Aundria and Tilly's words of inspiration be to young people wanting to follow in their footsteps?
"It is great to see more young women like myself coming into the industry," says Tilly. "If anyone wants to be a building services engineer, I would tell them to go for it. There are so many opportunities, and for many it is a rewarding career for life."
"When I started university five years ago, there were nine girls on the course as opposed to 210 boys," says Aundria. "Now there are 25, so it's good to see the growth. I think that if a woman is qualified and capable, as I am, she should have equal opportunities. It's important for women to be hired on merit. So, my advice would be that if you have the strengths, don't worry about the industry being male-dominated. On my university course, the majority of the girls were the top students."
"I am so glad I decided to go into engineering, and one day I want to become chartered and run my own projects. I totally agree with Tilly – engineering can really be a career for life if you want it to be!"
News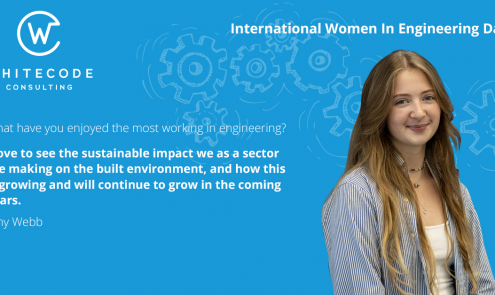 International Women in Engineering Day
INWED was started 9 years ago by the Women's Engineering Society. Since its founding in 1919, the Women's Engineering Society has supported women in their roles as engineers, promoted engineering as a field that is open to women,...
Read More
Views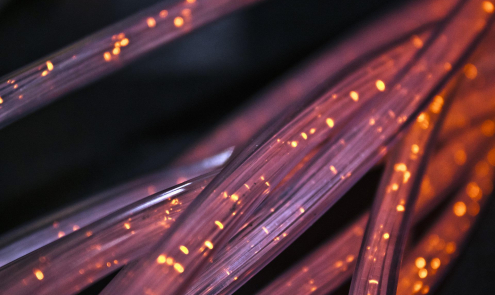 OPENREACH COPPER SWITCH OFF: Are You Ready...
At the end of 2025, Openreach, the infrastructure division of BT, will be switching off its copper network. This means that the UK's analogue network - the Public Switched Telephone Network (PSTN) and Integrated Service Digital...
Read More
Top