WHAT DOES THE HIKE IN GAS PRICE MEAN FOR THE UK'S CARBON NEUTRAL GOALS?
20 Oct 2021
A series of events has led gas prices to soar in the UK. Alex Hill Managing Director at Whitecode Consulting explains why gas prices have doubled, and what this effect will have on consumer behaviour and demand for renewable technologies.
What caused the price surge?
Anyone on a variable tariff definitely got the shock of their lives when they received their energy bill last month. I am a customer who does all the right things; I shop around for the best provider and switch when I have to. But my bill increased by around 2.5% - which is essentially the price of a mortgage. There's no guessing that, as with many consumers, I was left feeling very frustrated.
But why has the price shot up? It was for a real medley of reasons really; a cocktail of events that cooked up the perfect storm. Firstly, the UK's nuclear power plants undertook planned shutdowns in the summer. At this point the UK was having the least windy conditions since 1961, meaning an insufficient amount of wind power was generated. Although there are more reasons. One of the biggest causes was a fire in a major power cable that imports electricity from France, which inevitably had to be shut down.
So, what was the UK's solution to resolving these events? It was a rather misguided one if you ask me: burn more gas and temporarily fire up coal power stations. Whilst needs must, was this a sustainable solution? I'll leave you to answer that.
All of this caused the wholesale price of gas to double, which has meant higher bills for consumers. To put this increase into context, there are 23 million homes in England and 27 million in the UK – that's a lot of people!
Such is the increase, it is anticipated that by the end of this year, the UK will have gone from 70 gas providers to 10.
This week in the UK, around 35% of our power is coming from gas. This is a shame given the UK's wind power generation has doubled since 2014. With COP26 coming up and with our pressing need to eliminate climate change, what is the solution to solving our national problem? Where is the UK's resilience plan?
What are the options?
The UK has got to solve the climate crisis and be carbon neutral. Although the increase in gas price is a huge inconvenience for many homeowners, the disruptive effect it has caused makes a greater case for renewable technologies in the form of PV panels and air source heat pumps.
Air source heat pumps have been tipped as a long-term efficient technology that's an alternative to gas boilers. But whilst many air source heat pumps are being installed on new build developments, a big obstacle that needs to be overcome is air source heat pump adoption in the existing housing stock.
Although we are only building on average around 150,000 homes a year, new builds are being specifically designed with heat pump systems included. If we really want to tackle climate change, we have to look at the existing housing stock and consumers. Consumers need to make the choice on the basis of what it is going to cost them to run gas boilers versus heat pumps.
People can and do invest in order to reduce their overall running cost. The PV market is an example. It initially started with grants and tariffs, but because the electricity price climbed, people invested their capital to get the lower running costs.
At the moment, in the depths of winter it can be more expensive to run a heat pump on an existing house, as opposed to a gas boiler. But over time and as gas prices increase, consumers will start doing their calculations and realise that air source heat pumps are a long-term cost-effective option. The purchase price of the pumps will gradually decrease over time due to greater demand.
Whilst the high cost of gas prices will change consumer perception, the government must also consider that whilst air source heat pumps are a great option, the infrastructure and supply are not quite there yet. Not only do we need to produce more air source heat pumps, many engineers have to become F gas qualified to install them. It isn't as simple as just substituting a boiler for a heat pump.
The series of events that have taken place these past couple of months definitely work in the favour of renewable technologies. A big focus now is looking at the UK's future, and plenty of difficult questions need to be asked to see how the UK may end up. I guess it is only a matter of time before we all find out.
News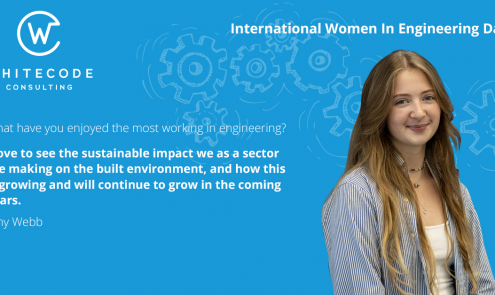 International Women in Engineering Day
INWED was started 9 years ago by the Women's Engineering Society. Since its founding in 1919, the Women's Engineering Society has supported women in their roles as engineers, promoted engineering as a field that is open to women,...
Read More
Views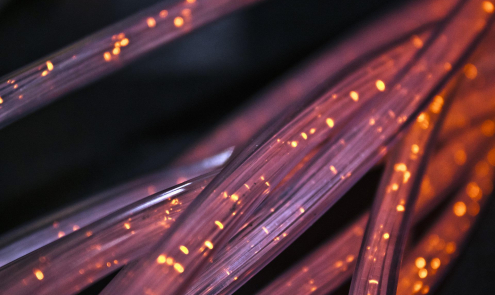 OPENREACH COPPER SWITCH OFF: Are You Ready...
At the end of 2025, Openreach, the infrastructure division of BT, will be switching off its copper network. This means that the UK's analogue network - the Public Switched Telephone Network (PSTN) and Integrated Service Digital...
Read More
Top