International Building Services Design Consultancy is Awarded a Sustainability Certification
25 Apr 2022
Whitecode Consulting is now Planet Mark Business certified which is a recognised symbol of sustainability progress and demonstrates Whitecode's commitment to measuring and reducing its carbon emissions.
Ellen Huelin, Associate Director and Head of Sustainability at Whitecode Consulting said: "The Planet Mark certification is part of our environment, social and governance (ESG) strategy. As a business we want to contribute to the United Nations' Sustainable Development Goals (SDG) and work to achieve net zero carbon in the future. We strongly believe that every one of us at Whitecode has a role to play in reducing the carbon footprint of the business."
As part of the certification process Whitecode was assessed to calculate its total annual carbon footprint at its UK head office in Kent, and its South African office. Whitecode has pledged to reduce this annual footprint by a minimum of 5% a year. The mean average reduction in annual carbon footprint by Planet Mark holders in 2019 was 12%, if Whitecode achieves this it would be Net Zero by 2050.
At the time of its assessment (2020 – 2021) Whitecode Consulting's largest contributor to its carbon footprint was its head office building in the UK and its fleet travel of which just 15% was made up of plug-in hybrid electric vehicles (PHEV).
"Since the assessment we have already made the swap to 100% PHEV vehicles in our fleet; and we have set ourselves ambitious recycling targets. This will all help us to meet the UN's SDGs, reduce our carbon footprint and help us meet our net zero target." added Ellen.
Planet Mark is sending a sustainability energiser to Whitecode to help raise awareness amongst staff of the business case for acting on climate change, the carbon footprint of the business, and to brainstorm ideas with staff to come up with sustainability solutions. Members of staff will also be invited to join the Planet Mark online community platform.
As part the certification process Whitecode has protected one acre of biodiversity rich Peruvian rainforest for the Asháninka people. This action supports communities, prevents carbon emissions, preserves wildlife, and keep the earth's climate in balance.
Ellen concluded: "We recognise that our pledge will take hard work and commitment but if we work as a team, I believe we can quickly become a more sustainable business."
News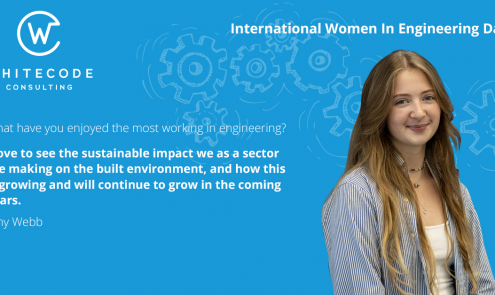 International Women in Engineering Day
INWED was started 9 years ago by the Women's Engineering Society. Since its founding in 1919, the Women's Engineering Society has supported women in their roles as engineers, promoted engineering as a field that is open to women,...
Read More
Views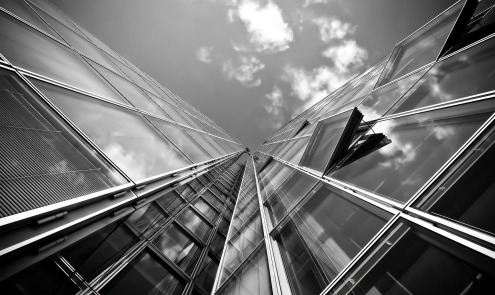 Overheating: Approved Document O, setting...
Despite dire predictions that mortality rates from overheating are expected to rise*, the Government has only just recognised the need to regulate in this area. Overheating, Approved Document O, is being introduced to the...
Read More
Top