THE BENEFITS OF OFFSITE MANUFACTURING
23 Nov 2021
Offsite manufacturing is changing the face of construction. With benefits including improved quality and greater speed of build, offsite manufacturing is a technology that is enabling construction to maximise productivity and improve efficiencies. Ellen Huelin, Director at Whitecode highlights the benefits of offsite manufacturing.
Optimise delivery
Speed of installation, less labour-intensive, quality control; the benefits of offsite manufacturing to the industry are wide-ranging. The technology is making a huge difference where it matters most, not only in terms of housing but mixed-use and commercial schemes too. Berkeley Group is just one example of a developer that is pledging to build 1,000 homes a year through using modular techniques.
The growth and development of offsite manufacturing is no doubt a result of its speed, sustainability and ability to reduce costs in comparison to more traditional methods of construction. With offsite manufacturing, building can begin at the same time a site is being prepared. As a result of these advantages, offsite manufactured buildings start-to-completion times are cut by 50%. Offsite is also far less affected by delays caused by inclement weather and/or staff shortages.
Tackle shortages
On the subject of staff, offsite manufacturing is helping to fill a gap in the industry's skills shortage. The industry has an ageing workforce, and must find over 20,000 new workers by 2025 since the exodus of EU staff a few years ago. Offsite manufacturing is a possible solution here; products are manufactured in a factory-controlled environment and can be installed onsite quickly and efficiently. It negates the need for skilled labour, which is currently in shortage due to the industry's need for more workers. Furthermore, safety is assured here as workers spend less time operating and handling equipment onsite, particularly at height.
In terms of sustainability, on average, 67% less energy is required to produce a modular building and up to 50% less time is spent onsite when compared with traditional construction methods, resulting in up to 90% fewer vehicle movements for the project which in turn, reduces CO2 emissions. This is a big benefit for offsite manufacturing considering the UK is on its path to net zero.
Offsite in action
Regal London, one of the capital's leading privately owned mixed-use developers, has recently finished constructing a 14-floor aparthotel on behalf of the Wilde by Staycity brand, due for completion in 2021. The developer has been using modern methods of construction to reduce the carbon emissions of the site by 32% against traditional methods of construction. The building is constructed with pre-cast concrete sandwich panels, with embodied carbon values which are a third of that of traditional wall construction. These panels, along with the use of bathroom pods, have reduced the overall programme, waste on site and the number of trades required, all of which contribute to a reduction of carbon.
The final precast concrete unit has been installed by PCE Ltd's multi-skilled site team. Construction of the superstructure and envelope, including pre-loading fit-out materials and installation of bathroom pods was completed in 15 weeks. The increase in delivery was made possible due to extensive pre-planning and offsite work achieved by employing modern methods of construction.
Another reason why the specification of offsite manufactured solutions has accelerated in recent years, is a result of the quality systems available that facilitate architects and contractors in achieving architecturally striking buildings. Complex designs for example are guaranteed to translate onsite because of the consistency that offsite manufacturing enables, ensuring the same quality finish is reached every time.
This benefit was also seen on Regal London's project. The façade consists of a series of offsite manufactured brick faced precast concrete sandwich panels which have been designed to not only provide the structural performance but also to achieve the acoustic, thermal and fire performance requirements for the building. To achieve the aesthetic appearance necessary, brick slips have been cast into the external leaf concrete face and the joints are pre-pointed to replicate a traditional brickwork façade with all the quality and programme benefits associated with offsite manufacture.
Offering notable benefits to the entire construction supply chain, offsite manufacturing is a technology that is here to stay. It is changing the face of the industry for the better and safeguarding construction for the future.
Whitecode Consulting in association with Regal London - Home | Regal London (regal-london.co.uk)
News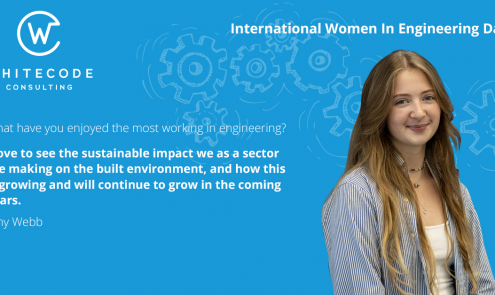 International Women in Engineering Day
INWED was started 9 years ago by the Women's Engineering Society. Since its founding in 1919, the Women's Engineering Society has supported women in their roles as engineers, promoted engineering as a field that is open to women,...
Read More
Views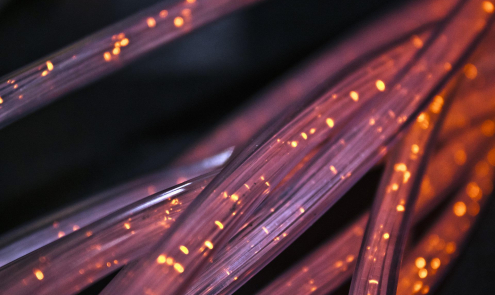 OPENREACH COPPER SWITCH OFF: Are You Ready...
At the end of 2025, Openreach, the infrastructure division of BT, will be switching off its copper network. This means that the UK's analogue network - the Public Switched Telephone Network (PSTN) and Integrated Service Digital...
Read More
Top