WHAT DO PART L AND SAP10 MEAN FOR THERMAL BRIDGING?
03 Mar 2021
Creating more thermally efficient building envelopes is key to achieving energy efficiency and better performing buildings. Thermal bridging is a key focus point of the update to Part L of the Building Regulations; itself a stepping stone to the Future Homes Standard which aims to have new homes zero carbon ready by 2025. But with the amendments to Part L and the revision of SAP10 bringing thermal bridging into the limelight, what changes do we have to make as an industry?
Even though thermal bridging is far from a new concept, the update to Part L – in which thermal bridging features prominently – will certainly change things for construction clients. Here at Whitecode we have been assessing thermal bridging separately as part of an SAP assessment for many years, working to SAP 2012 which is recognised as the government standard for measuring a dwelling's energy rating.
There are a variety of ways to understand thermal bridging, but it can be basically summarised as the heat loss that occurs when two elements join. Thermal bridging happens when a wall meets a window, where there is a break in the insulation that consequently causes a cold bridge, resulting in higher heat loss. When completing a SAP assessment, we account for all those little bridges that feature in a house's structural layers. To measure the rate of heat loss we calculate a Psi value. These are then added up to create the Ψ value for the entire dwelling. Considering thermal bridges account for around 30% of heat loss in a building, it's vitally important to cover this area as it significantly impacts a SAP assessment.
A key change to the new Part L when it comes into force later on this year is the absence of accredited construction details (ACD) in the calculation of Psi values. Developed in 2002 by BRE, ACDs are a set of standardised junction details that are designed to prevent thermal bridging points in compliance with Part L. ACDs were used by many of us when completing a SAP assessment.
This major revision of SAP10 – the methodology which is part of Part L – is being made as ACDs are now considered an outdated, unreliable mode. Completing ACDs was almost a tick box exercise in the SAP assessment, where nobody actually looked at the finer detail. Furthermore, as ACDs were developed nearly 20 years ago this methodology doesn't account for all the modern methods of construction, not to mention the big changes that were made post-Grenfell. Some of the new methods of insulation can exacerbate thermal bridging including the use of metal framing. These new technologies are not listed in the ACD and don't always perform well compared to more solid pieces of insulation.
What are the alternatives?
With the absence of ACDs, a potential option is for manufacturers to create their own methodology to calculate Psi values. Many manufacturers have done so already, mostly because the incentive is there for them to create products that have good thermal bridging.
The caveat here however, is that there is little in the way of responsibility when it comes to ensuring these Psi values are delivered onsite. How do we know the SAP deliverables are actually achieved in real life? At the moment, no party is tasked with the duty of checking continuity of insulation onsite, which is worsening the performance gap. We need more than simple sign-off sheets.
Things are changing with the advent of technology. The industry is moving towards developing another stage in calculating Psi values, where someone will request photo evidence throughout the build which shows the insulation has been installed properly. The key thing here however, is that the responsibility needs to be defined. Is it the role of the SAP assessor or site manager to take photos? To assure quality, there needs to be verification so that appropriate images are uploaded. It may be that this becomes a digitised process with a clear audit trail, where documentation can be uploaded to the cloud securely and shared easily.
A camera could be mounted onto a hard hat to capture the work in real time. One of the credits in BREEAM is doing a thermographic survey on completion, where a thermal imaging camera is used to locate cold spots. Maybe we can develop this technology to quantify and measure process and quality onsite?
Whitecode uses thermal modelling software to complete bespoke Psi values. This is particularly suited to the current construction method using Metsec frame which bridges the insulation layer.
At Whitecode, we would encourage developers to start building up a portfolio of Psi values for their projects in anticipation of Part L 2021. It comes into force in June 2022, meaning the time to get prepared is now. These can be used across different sites and provides the opportunity to improve on these junctions where required.
Thermal bridging is a real hotspot in the construction industry right now. For many years it is been an afterthought or part of a tick-box exercise when it really should have ranked higher on the agenda. But with SAP10 and Part L on the horizon – and with new UK homes needing to be zero carbon ready by 2025 – the time for accurate thermal bridging is without question, now.
News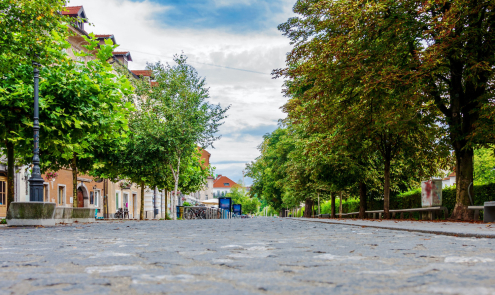 WHITECODE CONSULTING'S RESPONSE TO UK NET...
The UK Net Zero Carbon Buildings Standard (UK NZC) aims to establish a benchmark for decarbonising the built environment in the UK, with the intention of publication in 2023.
Read More
Views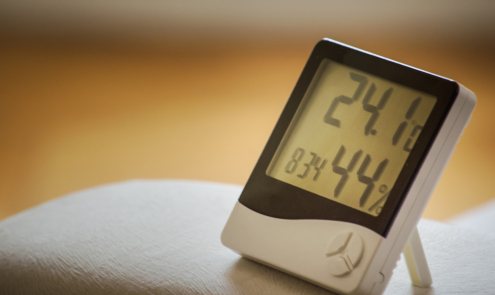 IS THE TRANSITION TO HEAT PUMPS WORTH THE...
As we contend with the global need to reduce carbon emissions and combat climate change, the UK government is introducing bold initiatives to transition away from fossil fuels. One such initiative is the ban on new gas boilers,...
Read More
Top