WHITECODE ON THAMES WATER EFFICIENCY INCENTIVES
11 May 2022
As part of its commitment to sustainability, Whitecode Consulting is encouraging clients and developers to come forward to discuss their potential eligibility for the new Thames Water Environmental Discount Scheme. Dan Whittington, Head of Utilities at Whitecode, discusses why these changes are positive for the industry.
Launched on the 1st of April 2022, Thames Water is offering Environmental Discounts of their new infrastructure installation quotations, that will be applicable to all new developments within their supply area. Split over three tiers, this scheme is being introduced to encourage developers achieve a high standard of water efficiency, whilst driving enhanced performance to reduce the pressure on water availability. Whitecode is introducing this scheme to ensure that customers fully understand the benefits and savings that are available to them.
We see these changes being introduced by Thames Water as being fundamental to ongoing change within the industry. In the South East, water wastage is a pressing issue. To meet demand in the region, an additional one billion litres of water per day will be needed. This is equal to the water use of seven million people per day. Demand for water will exceed supply by 2030. To ensure future water availability, we need to minimise our wastewater.
Moreover, we are undergoing changes to our climate future. Meteorologists predict that across the UK and Europe, we will experience longer, drier summers and warmer, wetter winters. Likewise, they predict we will experience extreme weather incidents, highlighting the urgent need to manage our water more effectively.
One of Whitecode's core values is innovation; bringing the Thames Water efficiency scheme in line with our sense of corporate social responsibility. We are pleased to see that the industry is making an innovative shift towards sustainability. The awareness of sustainability is growing, and alternative water supply technologies are becoming available. To create momentum, the responsibility lies with consultants to educate clients. This is why Whitecode is enthusiastic to bring the Thames Water Environmental Discounts to its clients' attention.
The Whitecode team wants clients to inquire about this scheme because they can make a real difference when it comes to water wastage. Installing water-efficient appliances such as a rain harvesting tank which can then connect to toilets, dishwashers and irrigation systems, will significantly reduce wastewater. This goes a long way to conserving valuable water resources and reducing the impact of extreme weather events.
We strongly encourage every developer to do a cost assessment and look at the loss of space caused by installing a rainwater tank against the potential savings they can make from this scheme. Although developers may lose some space, they will be making substantial savings long-term, and enhancing water efficiency.
To qualify for discounts on schemes, Thames Water will require specific information to be provided in the initial stage. This may require an additional design consultation to make suitable allowances at an early stage of the development. Subsequently, we are prompting clients to inquire about consultations as soon as possible to ensure that they are able to qualify for the scheme. Whitecode consultants are knowledgeable about these systems, and are able to advise developers on this scheme accordingly. Other consultancies may not necessarily have expertise in this area, but at Whitecode, we are able to provide a full solution for clients.
This is an excellent initiative which benefits everyone. By implementing this scheme, you are doing your part for the environment, but you will also be making significant savings.
For more information about the scheme, visit www.thameswater.co.uk
News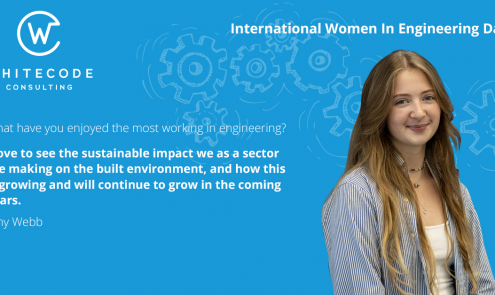 International Women in Engineering Day
INWED was started 9 years ago by the Women's Engineering Society. Since its founding in 1919, the Women's Engineering Society has supported women in their roles as engineers, promoted engineering as a field that is open to women,...
Read More
Views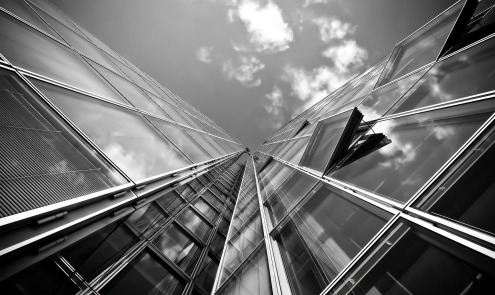 Overheating: Approved Document O, setting...
Despite dire predictions that mortality rates from overheating are expected to rise*, the Government has only just recognised the need to regulate in this area. Overheating, Approved Document O, is being introduced to the...
Read More
Top