WHITECODE CONSULTING PROJECTS SHORTLISTED FOR EMINENT INDUSTRY AWARD
13 Oct 2021
Two projects that Whitecode Consulting worked on have been shortlisted for the prestigious Neave Brown Award for Housing 2021. Blackfriars Circus and McGrath Road are two of the four developments in contention for first place, with both projects winning a RIBA London Award in 2021 and Blackfriars Circus clinching the RIBA National Award in the same year.
Designed by architecture practice Maccreanor Lavington and developed by Barratt Homes, Blackfriars Circus comprises five buildings totalling over 300 apartments, substantial office and retail space. The development has created a brand-new neighbourhood in a historic district in Southwark, halfway between the Thames and Elephant and Castle. Its elegant, brick clad frontage extends along the leafy Blackfriars Road, with the southernmost building facing London's metropolis.
Peter Barber Architects' McGrath Road comprises 26 affordable residential dwellings in Stratford east London. The one-three bedroom houses are arranged around a paved communal courtyard and all have double height arcaded frontages that give the scheme a citadel-like feel.
Whitecode Consulting created the MEP designs and performed overheating analysis on the Blackfriars Circus project, and MEP designs on the McGrath Road project. Whitecode Consulting was responsible for crafting comfortable interior spaces that optimise occupant health and wellbeing across the developments.
Speaking of meeting the shortlist, Alex Hill Managing Director of Whitecode said: "We are delighted that Blackfriars Circus and McGrath Road have been shortlisted for the prestigious Neave Brown Award for Housing. This recognition is testament to the expertise and diligence of those involved on these landmark projects."
The Neave Brown Award for Housing recognises the best new examples of high-quality, affordable housing in the UK. The award was established in 2019 in honour of socially-motivated modernist architect Neave Brown (1929-2018), best known for designing a series of celebrated London housing estates.
Peter Barber Architects has been nominated for another scheme, Peckham Road London. Fellow architectural practice Stanton Williams has met this shortlist for a project that is part of the University of Cambridge's new urban quarter.
News
WHITECODE BRINGS CHRISTMAS JOY TO FAMILIES
Whitecode Consulting is pleased to announce it has started Whitecode Wishes to raise funds to create hampers and buy presents for underprivileged children at Christmastime. The initiative, which began as a GoFundMe campaign last...
Read More
Views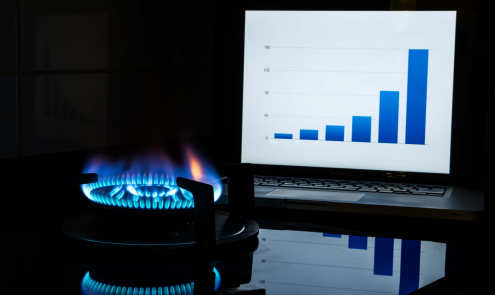 WHAT DOES THE HIKE IN GAS PRICE MEAN FOR THE...
A series of events has led gas prices to soar in the UK. Alex Hill Managing Director at Whitecode Consulting explains why gas prices have doubled, and what this effect will have on consumer behaviour and demand for renewable...
Read More
Top