Fire Consulting
Whitecode can be bought in at any stage of your project to provide advice parallel to the current stage of works.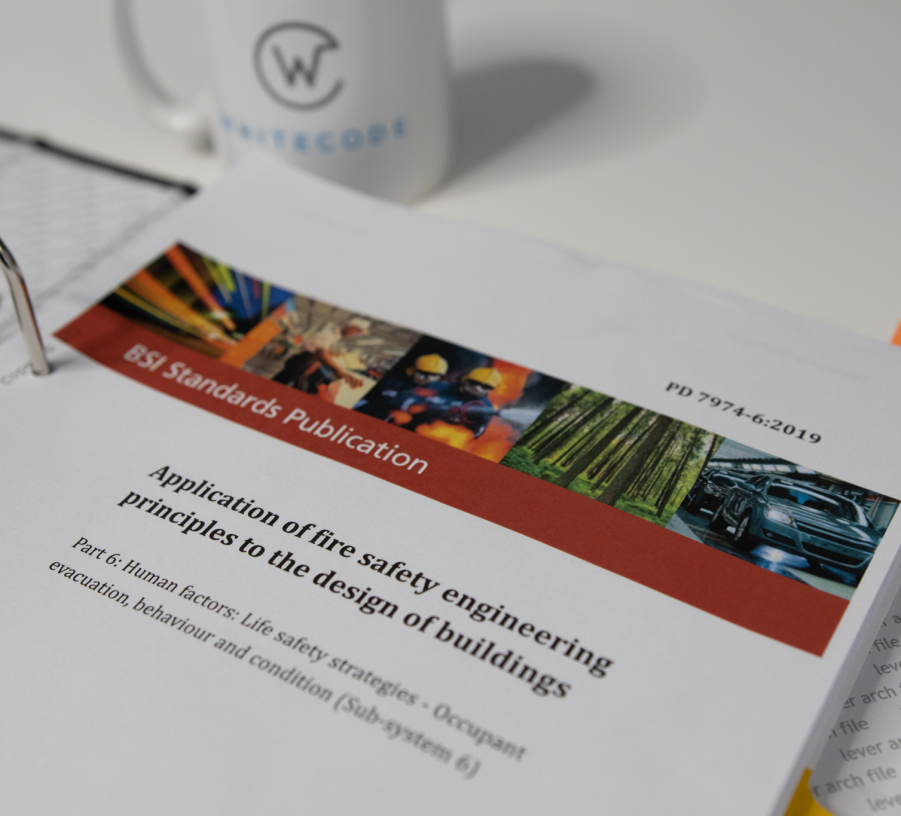 Services Overview
One of the key drivers of the Hackitt Review is that greater collaboration is needed across the industry, with earlier consultation with the fire authorities in the design process. This ensures that built assets are as safe as they can be.
Our team of experienced fire engineering consultants means Whitecode Consulting can provide a clear solution to any fire engineering challenge. Fire safety is complex, so it pays to cover all bases and engage a fire engineer who has specialist training.
By engaging Whitecode Consulting's fire engineers early on in the process, you can ensure the design of a building is analysed before systems are installed and planning consent is obtained. Taking this proactive approach minimises the need for further fire safety provisions to be included after planning permission has been granted, a process which can cause delays.
Engaging Whitecode Consulting as early on in the process lets you rest assured that your designs are robust before going into planning.
Fire Consultants
At Whitecode Consulting, we provide a full fire design, from concept through to construction, with expert advice provided during occupation. We have a vast amount of experience in engineered design and support for both residential and commercial developments, conforming to best practice, and are focused on meeting client expectations.
Whitecode Consulting is fully able to take a more flexible fire safety engineering approach as per BS 7974, a performance based approach to achieve an overall objective of fire safe design. As well as being able to take this approach, Whitecode Consulting can work within code compliance.
Fire Safety Consultants

Whitecode Consulting has a team of fire consultants that deliver designs to assure fire safety. We can provide clear, robust and concise fire safety designs to maximise fire safety and minimise risk.
Fire safety consultants are a critical presence on construction projects. Whitecode Consulting can utilise its expertise to deliver a considered, bespoke approach to great results, balancing a project's fire safety requirements with the overall aesthetic of a building.
With a methodology built on established practices, Whitecode Consulting utilises current standards, technology and best practices, taking a risk-based approach to design.
Like to Know More? Let's Talk...